How to customize your 3D crystal photo?
Choose a high-quality photo:
1. Choose a high-quality photo: First, you need to choose a high-quality photo with a resolution of at least 1600*1200 (usually, photos taken by mobile phones and digital cameras are much larger than this resolution). A portrait of the photo is required in which the facial contours are clear. Pick one of your favorite photos, because this frame will accompany you through many wonderful years. After receiving your photo, our engineers will check whether the photo meets the requirements. If it does not, we will ask you to provide a new photo.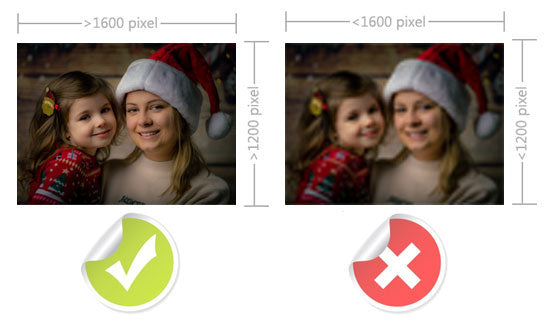 Choose the crystal shape and size you need:
Currently, we have four different shapes of crystal (rectangle, square, diamond, and heart). Each crystal has a different size, so please choose the appropriate shape and size according to the location where you will place the crystal.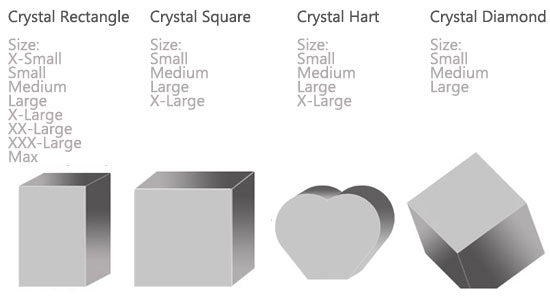 Prepare the text you want to carve:
We can carve text (within 50 characters) on the crystal, whether it is a blessing or any other text you'd want to carve. This text will be displayed below the image.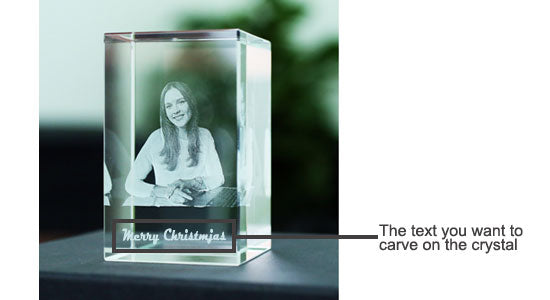 Choose the light base you need:
Currently, we have three bases to choose from. One is a square bottom that emits white light, the second is a round base that emits colored light, and the third is a rotatable circle that emits colored light. Depending on their shapes and sizes, some crystals can be matched with any of the above three bases, and some crystals can only be matched with one of the bases. You only need to choose the style of the base, and we will choose the most suitable base for you, according to the shape and size of the crystal.

Choose the type of greeting card you need:
Currently, we provide three types of greeting cards, including birthday cards (beige), Christmas cards (green), and universal cards (red). Prepare the text you want to write on the greeting card; the text should not exceed 500 characters. You can write any information you want to leave to the recipient of the gift, and we will print your information on a piece of letter paper sent with the greeting card(s).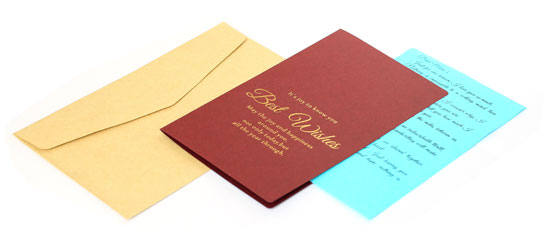 Start customizing your crystal:
After you have prepared all the relevant information above, please enter our custom crystal photo album page and enter the relevant information for customization, as shown below.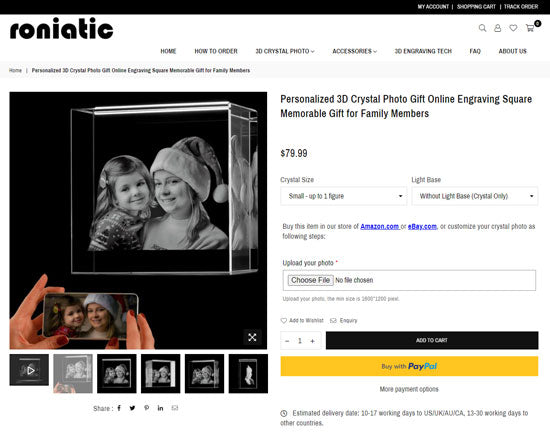 Complete the order:
After the product customization is completed, add the product to the shopping cart and go to the payment page to complete the payment. After your crystal photo is customized, we will ship it to you within the scheduled time. If there are any problems during the manufacturing process, we will contact you.